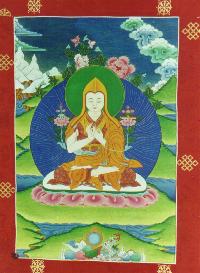 MIGSTEMA PRAYER
Migme tse we te chin chen re zig,
Dri me khyen pe wang po jam pe yang
Gang chen ke pe tsug khyen Tsong Khapa
Lozang drape shab la sol wa deb
Om ah guru bejar dhara sumati kiti shidi hung hung!
THE THREE PRINCIPLES PATHS
PRAYER OF THE VIRTUOUS BEGINNING, MIDDLE, AND END
LAM RIM CHEN-MO


His Holiness Dalai Lama, Tenzin Gyatso
Ganden Tripa Rinpoche
Choden Rinpoche
Geshe Dakpa
Geshe Dawa
Denma Locho Rinpoche
Geshe Khenrab
Kirti Rinpoche
Khyongla Rinpoche
Lati Rinpoche
Ling Rinpoche
Geshe Lobsang Jamyang
Khensur Rinpoche Losang Tsering
Pabongka Rinpoche
Geshe Rabgye
Geshe Rabten
Ribur Rinpoche
Serkong Rinpoche
Geshe Sopa
Geshe Tegchok
Thubten Rinpoche
Trijang Rinpoche
Geshe Tsephel
Geshe Tsulga
Lama Yeshe
Zong Rinpoche
Zopa Rinpoche




TEACHINGS
*ATISHA'S LAMP FOR THE PATH TO ENLIGHTENMENT
*ESSENCE OF NECTAR
*ESSENCE OF THE PATH TO ENLIGHTENMENT
*THE GREAT TREATISE ON THE STAGES OF
THE PATH TO ENLIGHTENMENT: The Lamrim Chenmo
*LAM RIM OUTLINES: A Beginners' Meditation Guide
*LIBERATION IN OUR HANDS: Part 1, The Preliminaries
*LIBERATION IN OUR HANDS: Part 2, The Fundamentals
*LIBERATION IN THE PALM OF YOUR HAND
*THE THREE PRINCIPAL ASPECTS OF THE PATH
*TSONGKHAPA'S SIX YOGAS OF NAROPA
*REALIZING EMPTINESS Madhyamaka Insight Meditation
*A DOSE OF EMPTINESS: An Annotated Translation of
the sTong thun chen mo of mKhas grub dGe legs dpal bzang
*ENLIGHTENED BEINGS: Life Stories from the Ganden Oral Tradition
*ATISHA AND TIBET: Life and Works of Dipamkara Srijnana
in relation to the History and Religion of Tibet with Tibetan Sources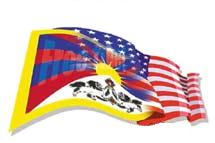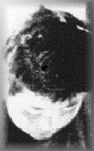 HELP FREE PHUNTSOK NYIDRON NOW!
"At the age of 24, Phuntsok was arrested, tortured and sentenced to nine years in prison for organizing a demonstration in which she and five other nuns chanted slogans and marched in a procession for a few minutes in Lhasa in 1989."
Click here to see how you can help Phuntsok!!!!!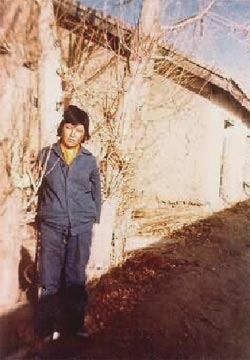 THE SAKHAROV PRIZE FOR
NGAWANG SANGDROL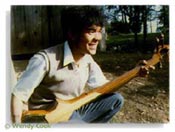 "Two and a half months later, on December 26, 1996, China sentenced Ngawang to 18 years in prison for unnamed "espionage" activities."
READ NGAWANG CHOEPHEL'S STORY!!!


"Gedhun Choekyi Nyima, the 11th Panchen Lama of Tibet, is the second most important spiritual leader for the Tibetan people. He is 10 years old. "Disappeared" by the Chinese government since May 17, 1995, he is the youngest political prisoner in the world."



Article 1 of the


Universal Declaration of
Human Rights


All human beings are born free and equal in dignity and rights. They are endowed with reason and conscience and should act towards one another in a spirit of brotherhood.



Universal Declaration of
Human Rights



The Rights For Tibet Global Directory is a MindCircle, which is an online collaboration tool that enables you to receive information such as documents, spreadsheets, images, as well as email addresses and bookmarks. You can also participate in surveys and live meetings with other members of this MindCircle.

To join this MindCircle, you must first sign up at a participating site. (NOTE: Membership and MindCircle participation are FREE.)
Rights For Tibet Global Directory


*Contact Corporations Doing Business In China Collection
*Rights For Tibet Free Links Collection
*Rights For Tibet Resources and Materials Collection
*Rights For Tibet Human Rights Links Collection




Learn more about the macrocosm we call Tibet. People, culture, geography and spirituality will be at the forefront for your perusal. Go now!

"A Buddhist understands that every action creates a resonance, so if giving could seemingly harm the individual, the act is not committed."
From The Snow Lion Buddhist Column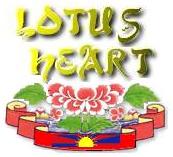 LIVE INTERNET TALK SHOW